Serving Las Vegas, NM for 25 years!
Genesys Computers is your Local computer solution!
Computer Repair
Upgrades and Optimization
Component Replacement
Custom Solutions

Networking/IT
From Home to Business Enterprise.
Our team will install the most efficient networking solution for your needs.
Data Protection
Virus Removal
System Restore
Data Retrieval
Through DesertGate Internet
we provide the fastest, most reliable WISP in the region. Visit our sister site to

Serving the City of Las Vegas, New Mexico
And throughout San Miguel County
Genesys Computers
118 Bridge Street, Las Vegas NM
1.505.454.8454
(located in the same building as DesertGate Internet)
About Genesys Computer Sales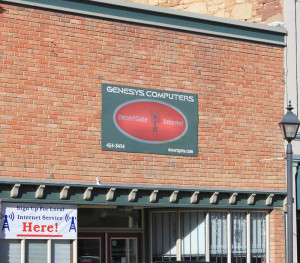 Since 1995, Genesys Computer Sales® (GCS) has worked hard to become Las Vegas' most trusted and experienced local resource for custom-built computers and small business development.
Experienced consultants can help you make logical, affordable decisions to improve productivity in small businesses, schools, or state agencies.